BY: MOLLY LONGMAN
So, you want to lose weight. You're not alone. About 49 percent of U.S. adults do too, according to the Centers for Disease Control and Prevention. But they aren't embarking on these weight-loss journeys alone. Many people choose to use a program to keep them on track. You know the ones. Weight Watchers (or, as it's now known, WW). Jenny Craig. And now there's a new dark horse app that's being marketed to millennials like crazy: Noom. There's a good chance you've seen the ads that promise you'll "lose the weight for good" everywhere from Instagram to the TV at your gym. Maybe you were even enticed to fork over $50 for the first month. Wondering about the pros and cons of the popular new plan? We've got the scoop.
What is Noom, anyway?
The app, which claims to have over 50 million users, provides you with a personalized diet plan and gives you access to a health coach (that's different from a registered dietitian).It's schtick is that it uses a stoplight system to classify foods, and a "proven psychology-based approach" to help you stay motivated. Basically, the categorization system, along with Noom's regular reminders and tips, creates a behavioral change model that the developers say is meant to "trick" your brain and body into making lifestyle changes.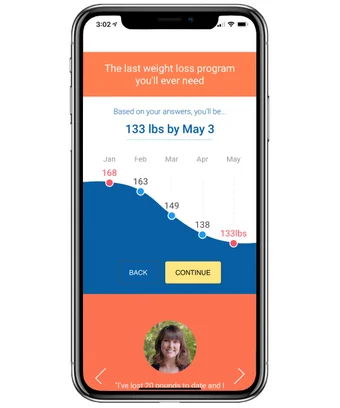 Dietitian and health coach Barbie Boules, RDN, says that behavioral change — or rather, a mindfulness approach to eating — can work. But she takes issue with the language the app uses. "I don't think we should 'trick' our bodies into anything or attempt to," she says.That said, the idea is that if you change your habits, mindset, and approach to weight loss — as opposed to just restricting how much or which foods you eat — you'll be more successful in reaching your goals.